Advancing integration and participation
European countries are receiving a higher number of refugees than in the past. Together with national authorities, Hydro has been working in Germany and Denmark to facilitate integration into society, through training and jobs opportunity. As part of the German government's initiative "Wir zusammen", Hydro has been promoting new opportunities and long-term integration for refugees.
We together
In March 2016, Hydro began working with a group of 15 refugees from countries such as Iraq, Syria and Eritrea, providing them with German lessons.
A year forward, Hydro established nine apprenticeship positions in different sites in Germany: Grevenbroich, Neuss and Hamburg.
Apprentices completed a regular vocational training program, plus additional courses after working hours, such as language classes and training in cultural differences for their trainers. Some of the apprentices were eventually offered a permanent position at the Grevenbroich plant. The program will continue throughout 2019.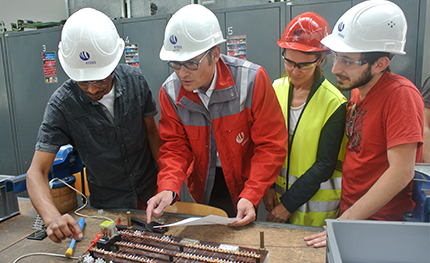 "We are making our contribution in providing a job opportunity in our industry for refugees who have fled to Germany," says Katharina Hagenkötter, Lead HR Business Partner in Hydro's Rolled Products business area. During the training, they learn how to braze, build circuits, they learn the industrial mechanics around the aluminum – but first and foremost German. "What the young men who fled from Syria now receive at Hydro in Grevenbroich, is a really strong effort towards integration and participation."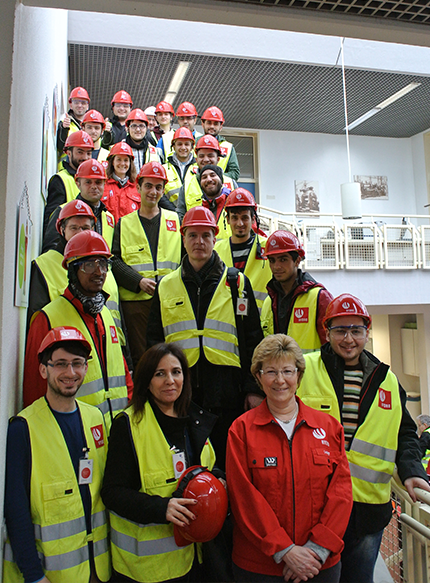 The apprenticeship program shows business can play a major role in taking some of the burden off governments and municipalities, while also benefiting the wider economy, society and the refugees themselves.
Together, we can all contribute to turning the refugee crisis into an opportunity.
Together, with Care, Courage, Collaboration we can all contribute to create a more viable society.
Key figures