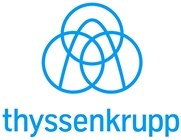 MULTI: the future starts now
MULTI is the world's first rope-less and sideways-moving elevator system. Instead of one cabin per shaft moving up and down, the MULTI offers multiple cabins operating in a loop, much like a metro system but inside a building. Without the use of cables, MULTI runs on a safe multi-level brake system and redundant wireless data and energy management on the cars. Today, the much anticipated concept becomes reality. thyssenkrupp just launched the first fully functional unit at its purpose-built innovation test tower in Rottweil, Germany.
As our cities continue to grow and buildings are getting larger and taller to accommodate more people, planners and architects face significant challenges around moving people comfortably and quickly to their destinations.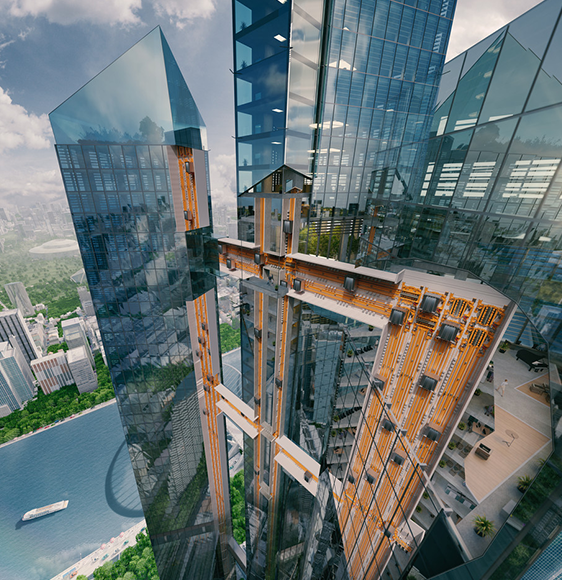 MULTI can achieve up to 50% higher transport capacity and reduce peak power demand by as much as 60% when compared to conventional elevator systems. These factors mean a dramatic improvement for high-rise buildings. Additionally, since MULTI can move sideways as well as vertically, and without any height limitations, it enables unprecedented possibilities in the architecture and design of buildings.
Commenting on the launch, Andreas Schierenbeck, CEO of thyssenkrupp elevator says: "We believe MULTI is a genuine game-changer that will truly transform the way people move, work and live in our built environment. It will reduce waiting times for passengers and take up significantly less space within the building. MULTI is a key offering that truly represents a landmark revolution in the elevator industry."
MULTI requires fewer and smaller shafts than conventional elevators and can increase the building's usable area by up to 25%, representing extra revenues from the additional rentable/leasable space. This is particularly important considering current elevator-escalator footprints can occupy up to 40% of a high rise building's floor space, depending on the building height. The MULTI requires dramatically lower peak power permitting a better management of the building's energy needs, consequently reducing the investment costs in the power supply infrastructure.