The green river project
As a global energy company, we are close to local communities all around the world. In the Niger Delta, we have launched a programme on sustainable agricultural development, the Green River Project. It aims to improve the livelihoods of communities and pursue food security, increasing food availability, generating employment and improving access to social services, in full respect of local customs and traditions.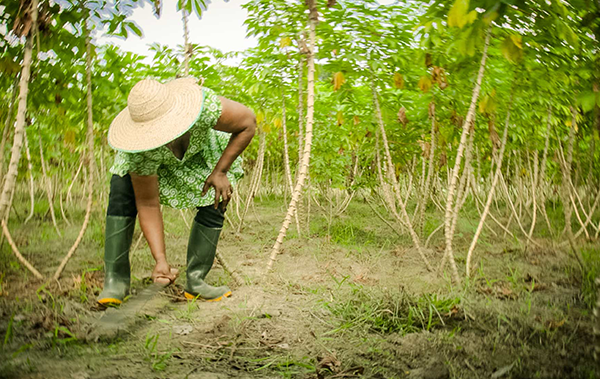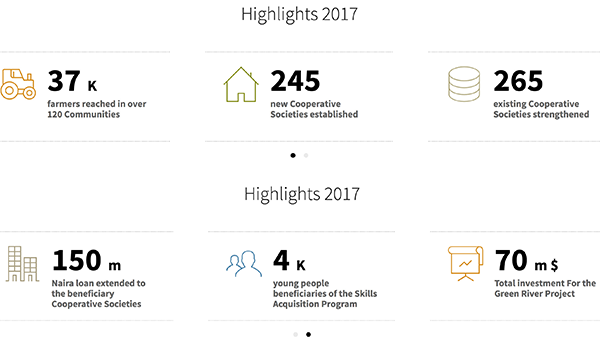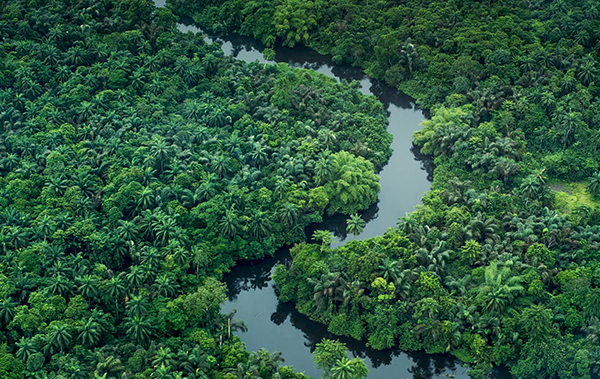 Established in 1987, the Project helps to increase agricultural productivity and prevent soil deterioration through the use of better farming techniques. In over 30 years of activities, it has promoted and carried out activities such as the rapid multiplication and distribution of improved seeds and seedlings, agro-mechanisation, boosting of animal husbandry, formation and strengthening of cooperatives and micro-credit schemes to support them.
The GRP enhances farmer's income, improves the quality of life for farmers through better, more sustainable farming systems and contributes to enhance the livelihoods of the communities of Rivers, Bayelsa, Imo and Delta states, where Eni operates.
The project includes a training programme for young people (the Skills acquisition scheme) to help them overcome unemployment and poverty by educating and equipping them to take up entrepreneurship as their career. Eni is consistently investing in human capital development for youths in host communities. About 4,000 youths have been trained since the beginning of the programme. Trades include catering, carpentry, fashion design, boat engine repairs, hair dressing and welding/pipe fittings.