Improving lives along the value chain
Henkel's products – from brands like Loctite, Schwarzkopf and Persil – are made at almost 200 production sites around the world. This means the company's supply chain influences many people's lives worldwide. For this reason, Henkel has set itself the target of working with its business partners to improve conditions for one million people employed in its supply chains by 2020.
Sourcing renewable raw materials is one important area of Henkel's supply chain where the company is driving progress towards this target. Together with key partners, the company is engaging in projects that help smallholder farmers by providing training in modern agricultural techniques. This empowers the farmers to increase productivity and meet rising expectations for safety and environmental sustainability. It also ensures employment stability and improves livelihoods for workers and their families.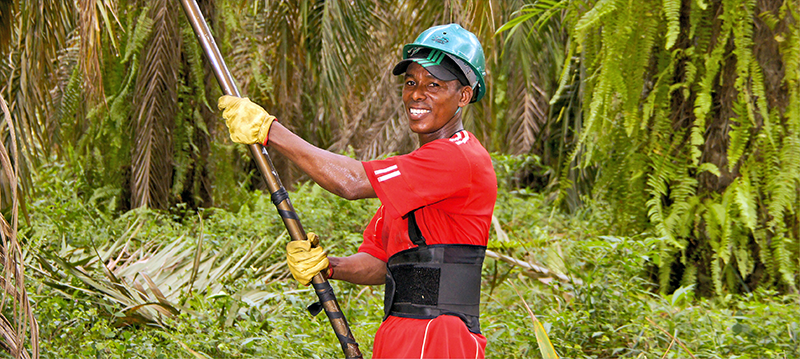 Henkel's projects focus on oil palm and guar bean farmers because these crops can be used to make raw materials for its detergents and cosmetic products. Together with the development organisation Solidaridad, Henkel supports oil palm smallholders in seven countries worldwide. The company is also a partner in multi-specialty chemical company Solvay's Sustainable Guar Initiative, which improves conditions for farmers in India.
Stronger together
This spirit of collaboration is at the heart of Henkel's approach to driving progress along the entire value chain. In 2011, the company joined forces with five other companies to establish "Together for Sustainability" (TfS). The initiative now includes 20 companies who share results from supplier audits focusing on environmental management, health and safety, labour and human rights, and ethical governance.
By sharing data, the companies gain a clearer overview of how their suppliers are affecting people's lives around the world – and synergies are created so that resources can be used more efficiently.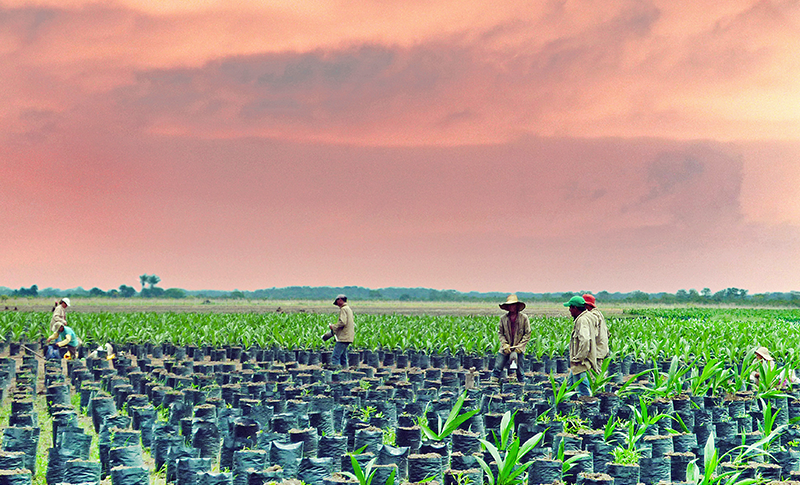 Henkel's collaborative activities are supported by its comprehensive set of codes, standards and processes that provide a clear definition of the environmental, ethical and social values it upholds. The company's six-stage Sustainable Sourcing Process is one integral part of its purchasing activities, and ensures suppliers comply with its standards while also defining training programmes and joint projects to initiate positive change. The company aims to source 100 percent of its procurement spend in line with the Henkel Sustainable Sourcing Policy, which was developed in 2015.
When it comes to driving sustainability, it is Henkel's 53,000 employees around the world who make the difference. At the end of 2017, more than 50,000 had qualified as Sustainability Ambassadors. This programme encourages employees to integrate sustainability into their daily work, either at Henkel's sites or when engaging with its suppliers, customers and consumers – and to support progress towards a sustainable future.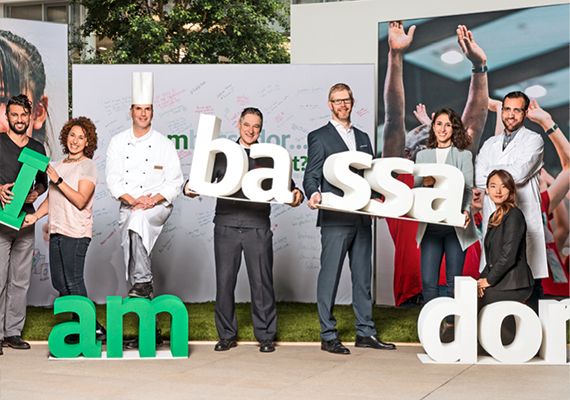 TfS
GSFA 2017