Protecting vulnerable lives
According to a report issued by the World Health Organisation, more than 422 million people suffer from diabetes around the world, and this figure is steadily rising. Diabetes is just one of the chronic diseases that Air Liquide Healthcare teams are involved in, working with patients directly at home. Day-to-day, they support patients and their families, helping them to understand the disease and correctly use the medical devices that will deliver the insulin that their bodies need. Therapeutic efficiency is increased when patients with diabetes use insulin as prescribed, and this in turn improves their quality of life while also reducing the need for hospitalisation and emergency care.
To help children aged 8-12 who have diabetes live with their condition, Air Liquide has developed Glucozor, a fun and educational app that can be downloaded at no cost for use on smartphones and tablets. Designed in collaboration with a French organisation that helps patients with juvenile diabetes (the Aide aux Jeunes Diabétiques Association), this app features a little dinosaur with diabetes that the child has to take care of, making sure he gets the right dose of insulin based on his blood sugar level.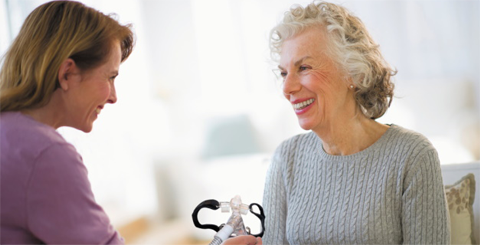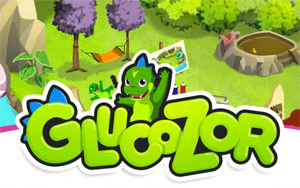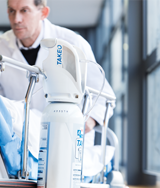 In the area of support and services offered to patients with diabetes, the Group has invested in Dietsensor, a French start-up that is developing an application which can be used to measure the sugar count of a particular meal.
In the area of medical research, the Group has invested in Diabeloop, another French start-up that is developing an electronic artificial pancreas that enables the automatic delivery of insulin via a patch.
At Air Liquide, 16,500 employees are dedicated to healthcare, both in hospital settings and at home. All over the world, they are helping to meet the major public health challenges we face as a result of demographic developments, in particular the rise in longevity, the growing number of patients diagnosed with chronic illnesses, and the emergence of new pandemic risks.