Sweet news
It is the holy grail of the confectionery world: making the same great taste we love in our chocolate with only a fraction of the sugar. Well, that quest is no longer the stuff of fantasy.
Scientists have discovered a way of changing the structure of sugar so that it dissolves more quickly on your tongue. This allows you to perceive an almost identical sweetness as before, but with much less of the ingredient.
Melt in the mouth
There are no artificial sweeteners involved, no unusual plant extracts, just a new take on the original sweet ingredient: sugar.
Nestlé scientists have developed a process that can be likened to making sugar crystals hollow rather than solid. They are trying to mimic the complex, natural structures found in food, by distributing sugar in a more uneven way.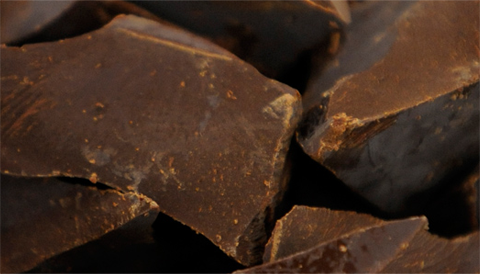 "Good science"
Professor Julian Cooper, chair of the UK's Scientific Committee at the Institute of Food Science and Technology, told the BBC that the development was important. "This is good science. A lot of people have been looking at sugar trying to reduce the amount."
The technological accomplishment has major implications for consumers. It has the potential to help Nestlé manage sweetness in its confectionery in a completely new way, at a time when many people are keen to reduce their sugar intake.
Nestlé has patented the new process and the first product has been launched in the United Kingdom and Ireland. The structured sugar was discovered and developed by Nestlé scientists working at research and development facilities in Switzerland and the UK, part of the company's network of 40 R&D facilities across the globe.
Health commitments
The work will help the company to meet its commitment to reduce sugar in its products. It has been cutting sugar across its range since 2007 when it introduced a global policy on sugar reduction. By the end of 2015 it had reduced its added-sugar content by 18,000 tonnes.
The flavoured milk powder brand Nesquik is a prime example of how this is being achieved over time. In 2015, added sugar in Nesquik was reduced by 15% for the original chocolate flavour and 27% for strawberry.
Now, further reductions have been announced.
Nesquik Less Sugar, which has just 3.4 grams of added sugar, was launched in the UK in 2017 while a lower-sugar version of Nesquik will be available in the United States this year.
Reducing added sugar is one of a wide range of commitments the company has made on nutrition, such as reducing the amount of salt and saturated fat in its products. At the same time it is committed to increasing healthier nutrients such as vitamins, minerals and whole grain.